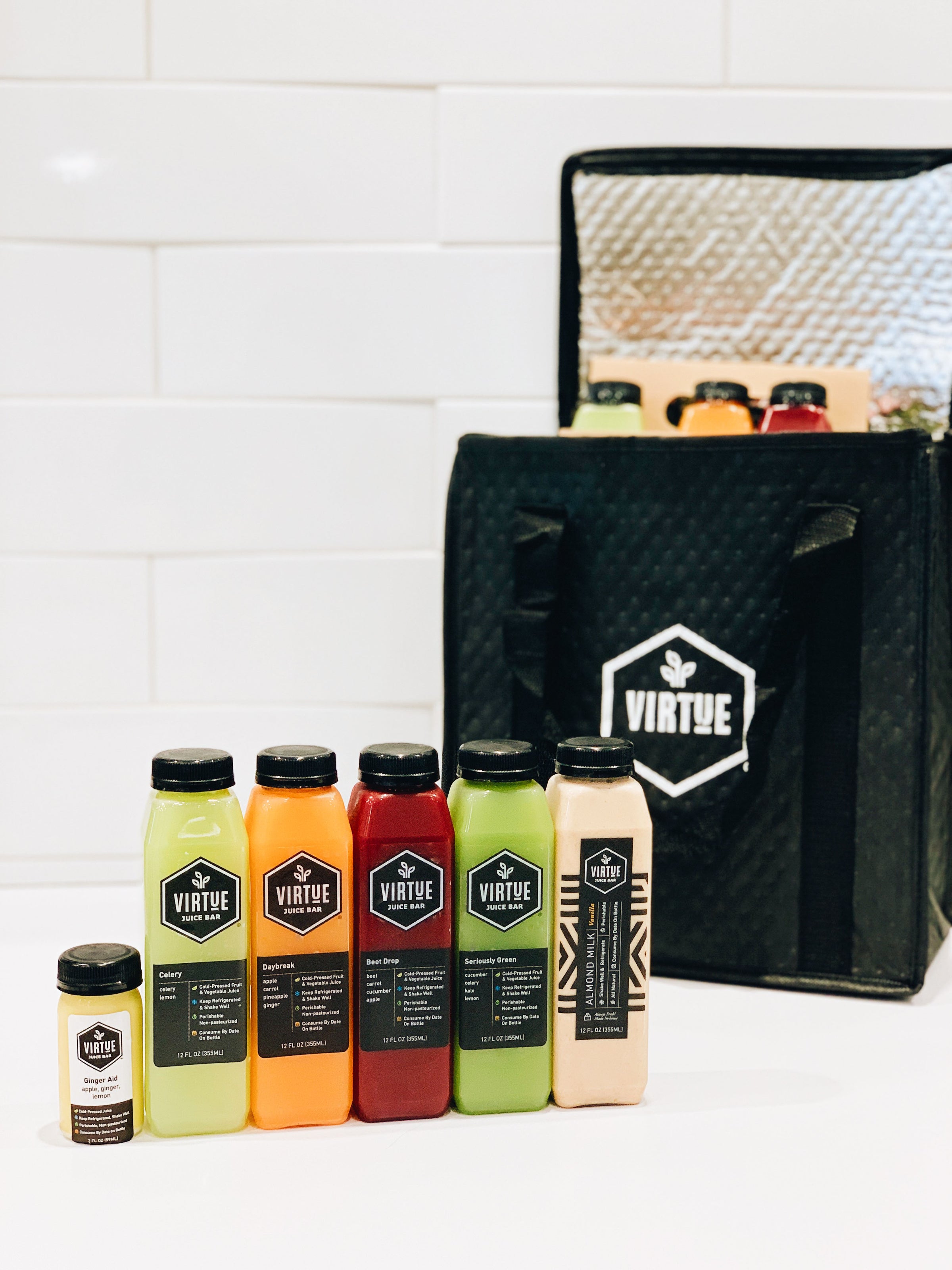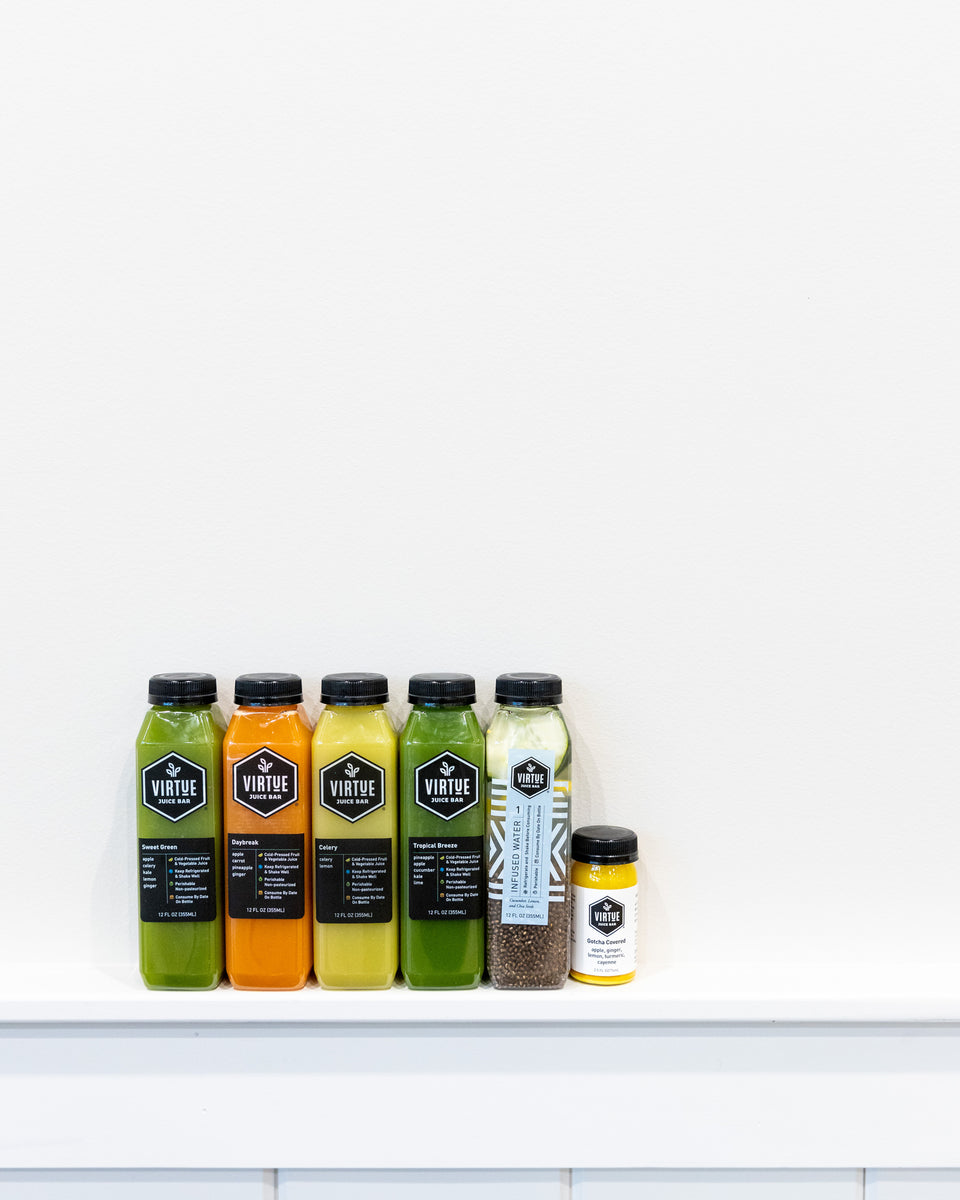 We're on a mission to deliver healthy options to as many communities as possible.
circa 2019
Our First Cafe
Virtue began as a health-forward cafe in a California city predominantly ruled by fast food and outlet stores. With a mission to find common ground between specialty and convenience, we quickly found a passion for being a wellness resource for our community.
Circa 2023
Production Center
We started a production center to scale our dream of bringing clean, healthy cold pressed juices as far and wide as we can. By focusing on meshing quality with convenience, we make our product line with intention and excellence at every step.
Where we're heading
Shipping & More Stores
Whether as a box to your doorstep or at a cafe near you, we want to take the hassle out of healthy eating, providing you with delicious and accessible options wherever you may be.