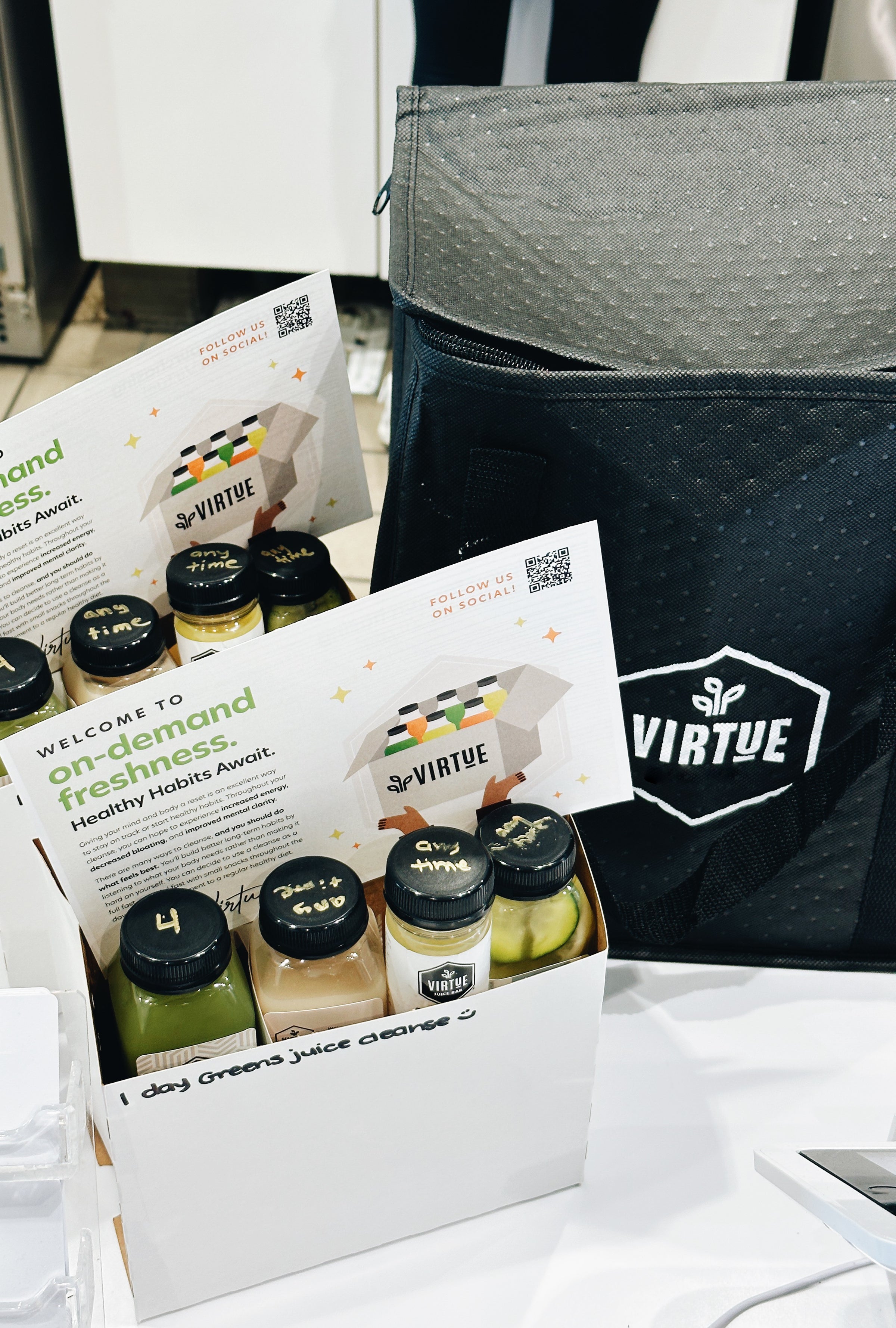 Raw, Cold Pressed Juice Cleanses
What is a juice cleanse?
Juice cleanses are popular for a number of reasons: to give your digestive system a break/reset, decrease bloating, increase energy, improve mental clarity, lose weight, etc. While a juice cleanse is not a miracle cure by itself, it can be a great method to get your diet back on track or start new habits! 
Our team of experts also wrote a blog post on how to do a juice cleanse.
Pressed with intention.
Our juice is cold-pressed fresh for your cleanse and made completely raw with two pounds of produce in each bottle. Unlike other juice bars, our raw juice gives you the most nutrients in each bottle that would otherwise be destroyed by high pressure pasteurization (HPP).
Whether you decide to use a cleanse as a full fast, a partial fast with small snacks throughout the day, or a daily supplement to a regular healthy diet, our juices can work for you.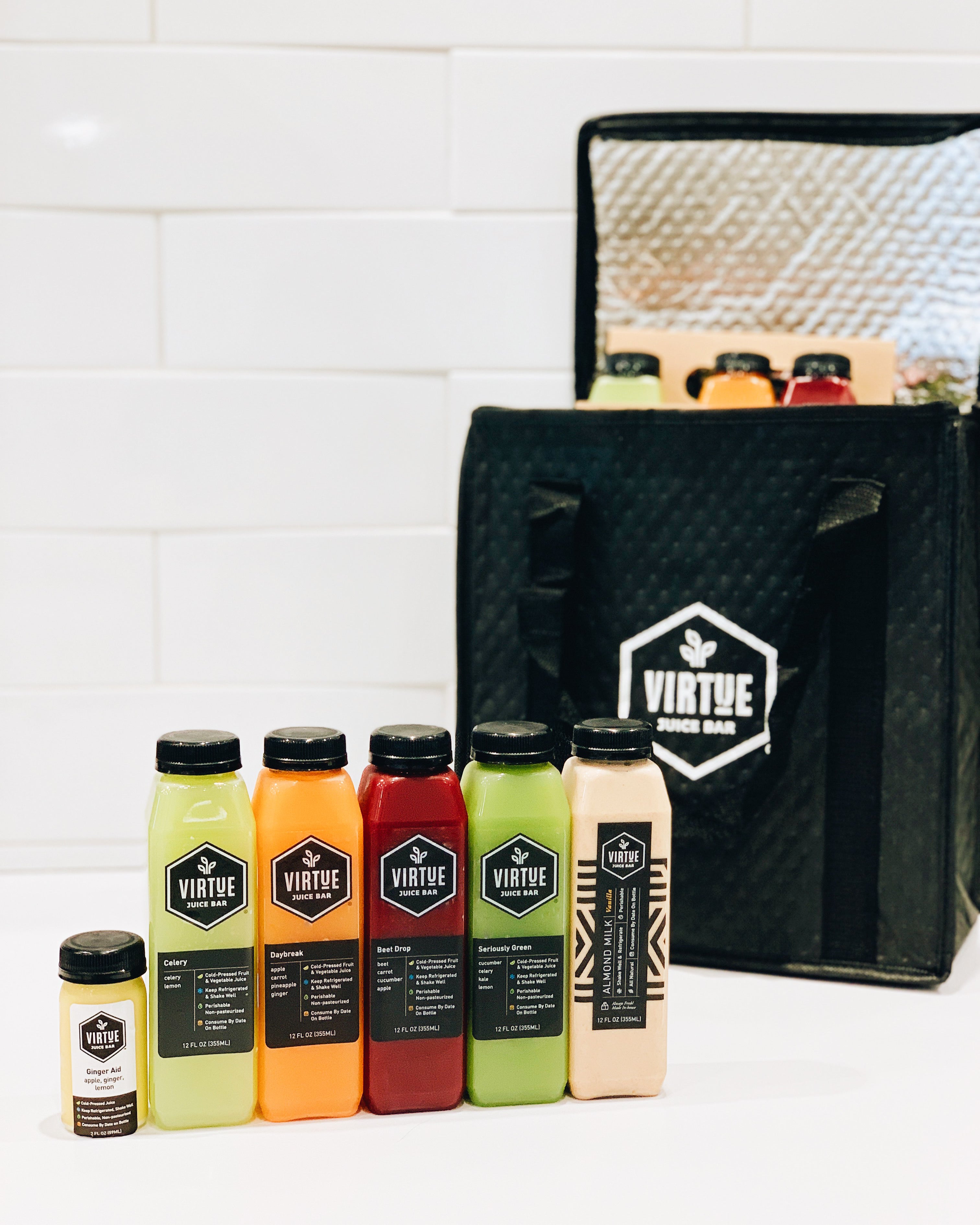 How does cleanse delivery work?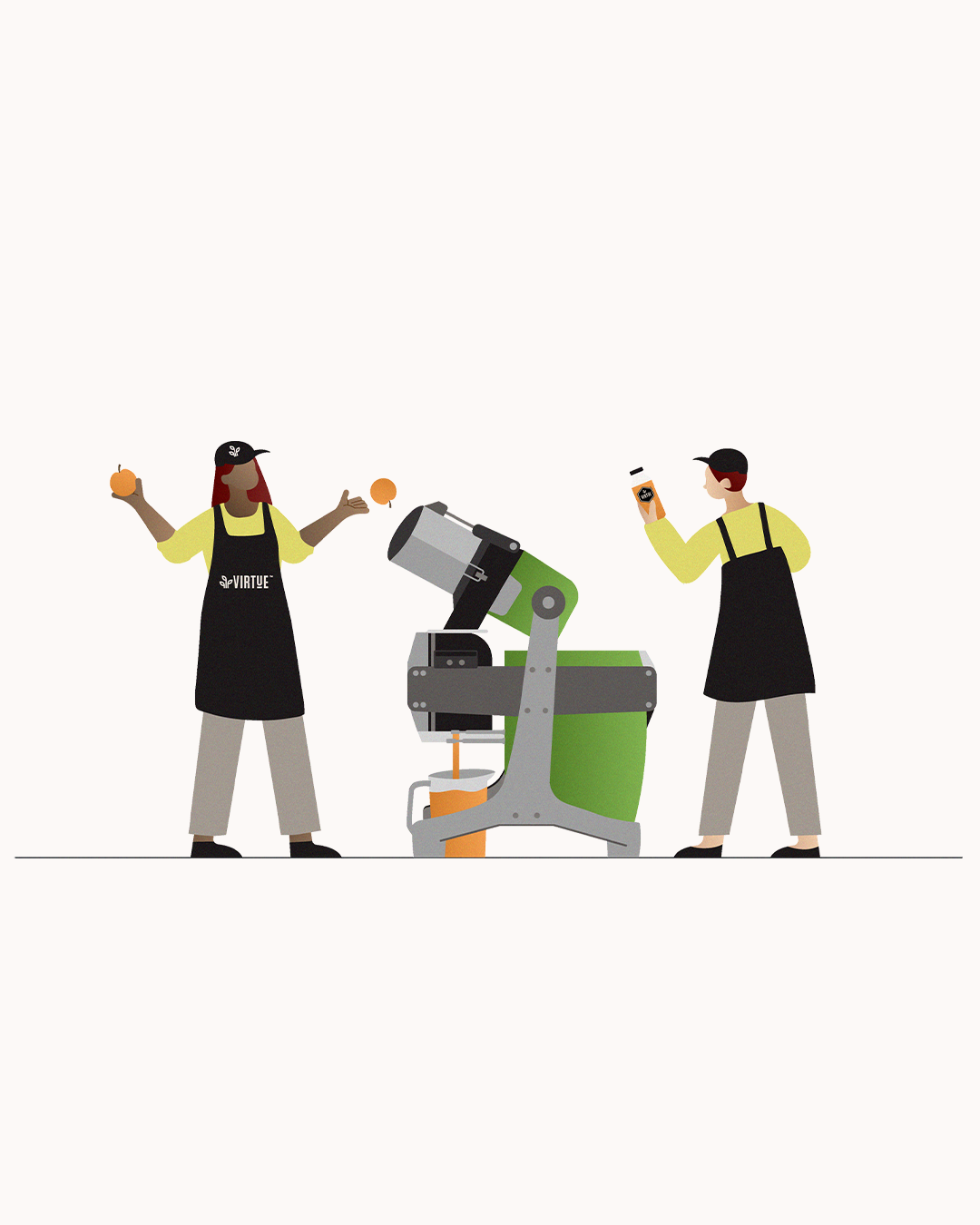 Press
When juice is heated through a high-speed, centrifugal juicer, or put under immense pressure through pasteurization, you're missing out on valuable nutrients. Thanks to our cold press technology and made-to-order service model, we achieve silky-smooth, delicious juice that practically couldn't be better for you.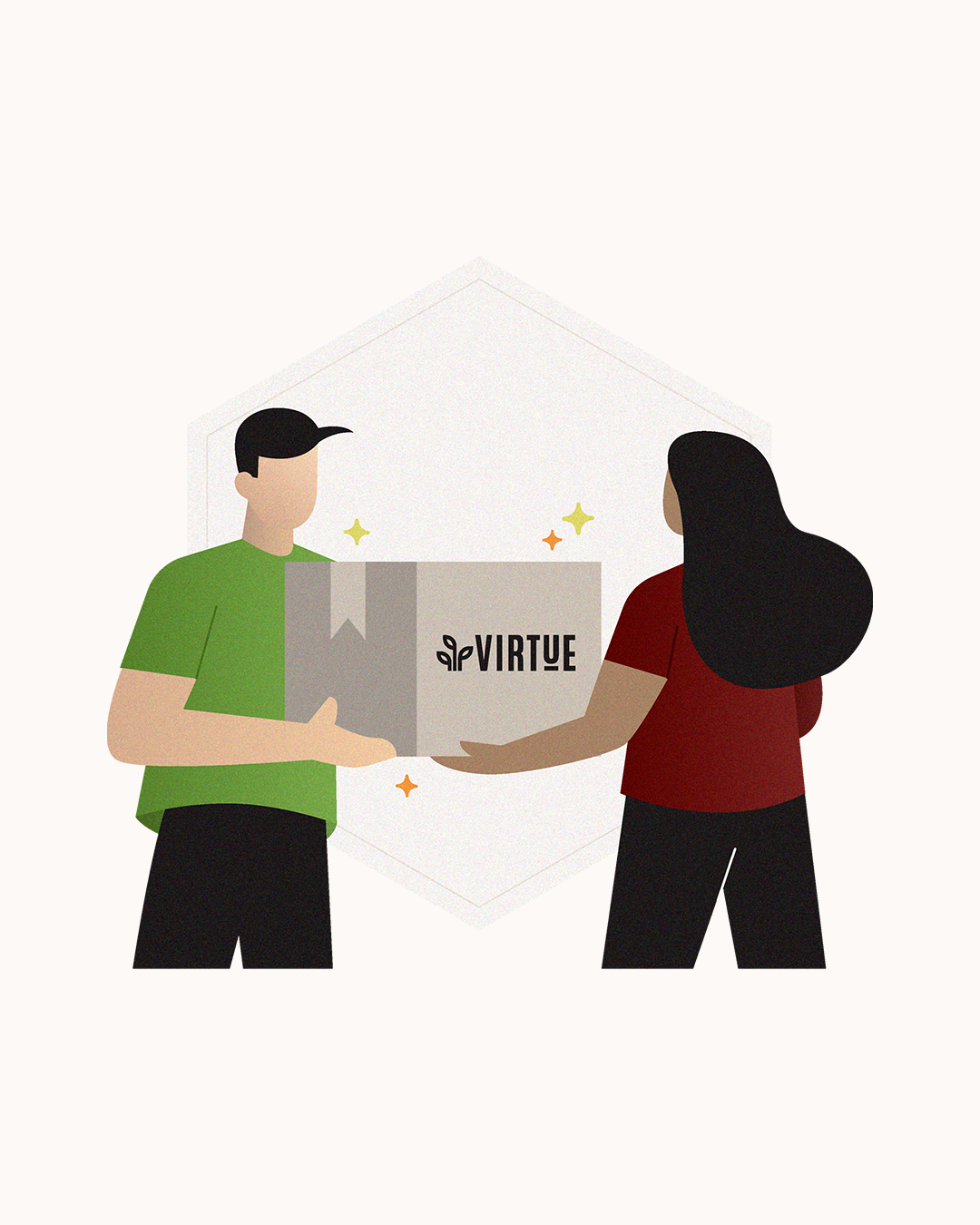 Pack
In order to protect your delicious, raw juice, your bottles are frozen and insulated in our special packaging to keep its target temperature through the duration of transit.
Your order is shipped from our production warehouse, and dropped off right to your door on a weekly delivery date.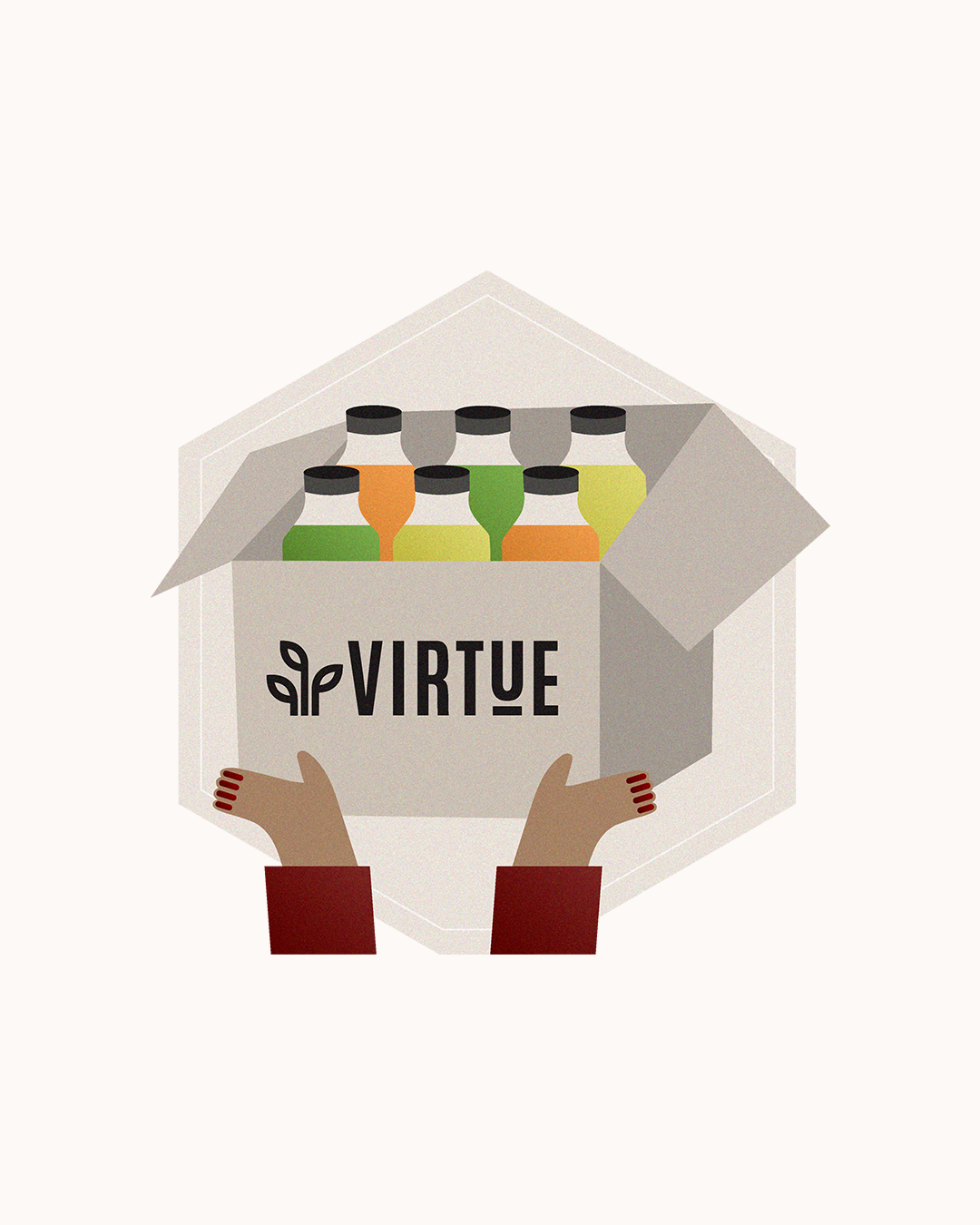 Party
You got your box! Time to enjoy the benefits of the freshest cold pressed raw juice around.
Place as many bottles as you plan to consume at a time in the fridge and allow to defrost. Once there is no ice remaining, they are ready to drink within one day!
When ordering a cleanse, your bottles will be labeled 1-6.  Please plan to consume one in sequential order every two hours, and refill your infused water regularly throughout the day.  If your cleanse includes an almond milk, we recommend consuming it around lunch time!
If using a cleanse as a fast, we recommend reducing normal caffeine intake. If caffeine is a must, opt for herbal tea over coffee to reduce potential jitteriness.
Of course! A cleanse should feel invigorating, not debilitating. If you're feeling hungry, you should definitely eat something. There are plenty of foods that would synergize with cold-pressed juice, including: 
- avocados (healthy fat) 
- almonds, cashews, etc. (protein, healthy fats, fiber, crunch) 
- nut butters (protein) 
- sweet potatoes (fiber)
- veggie dense soup
You'll build better long-term habits by listening to what your body needs rather than making it hard on yourself.
We recommend taking it easy while using a cleanse as a fast, and avoiding any exercise that would place too much strain on your body. When supplementing juice to a regular food diet, however, exercising as normal is great!
When you finish a cleanse, celebrate for what you just accomplished! We recommend easing slowly back into a normal diet to avoid any sudden overload.
Try another cleanse any time you want to get back on track with your habits, or to incorporate juice with a healthy diet.
If your cleanse came with a bag, feel free to bring it back for us to reuse, and enjoy a free smoothie on us for returning it!