Pressed with intention.
Our juice is cold-pressed fresh for your order and made with two pounds of fresh fruits and vegetables in each bottle. Zero added sugar, preservatives, and sweeteners; only the good stuff!
Whether you decide to use juice as a full fast, a partial fast with small snacks throughout the day, or a daily supplement to a regular healthy diet, our cold pressed juices can work for you.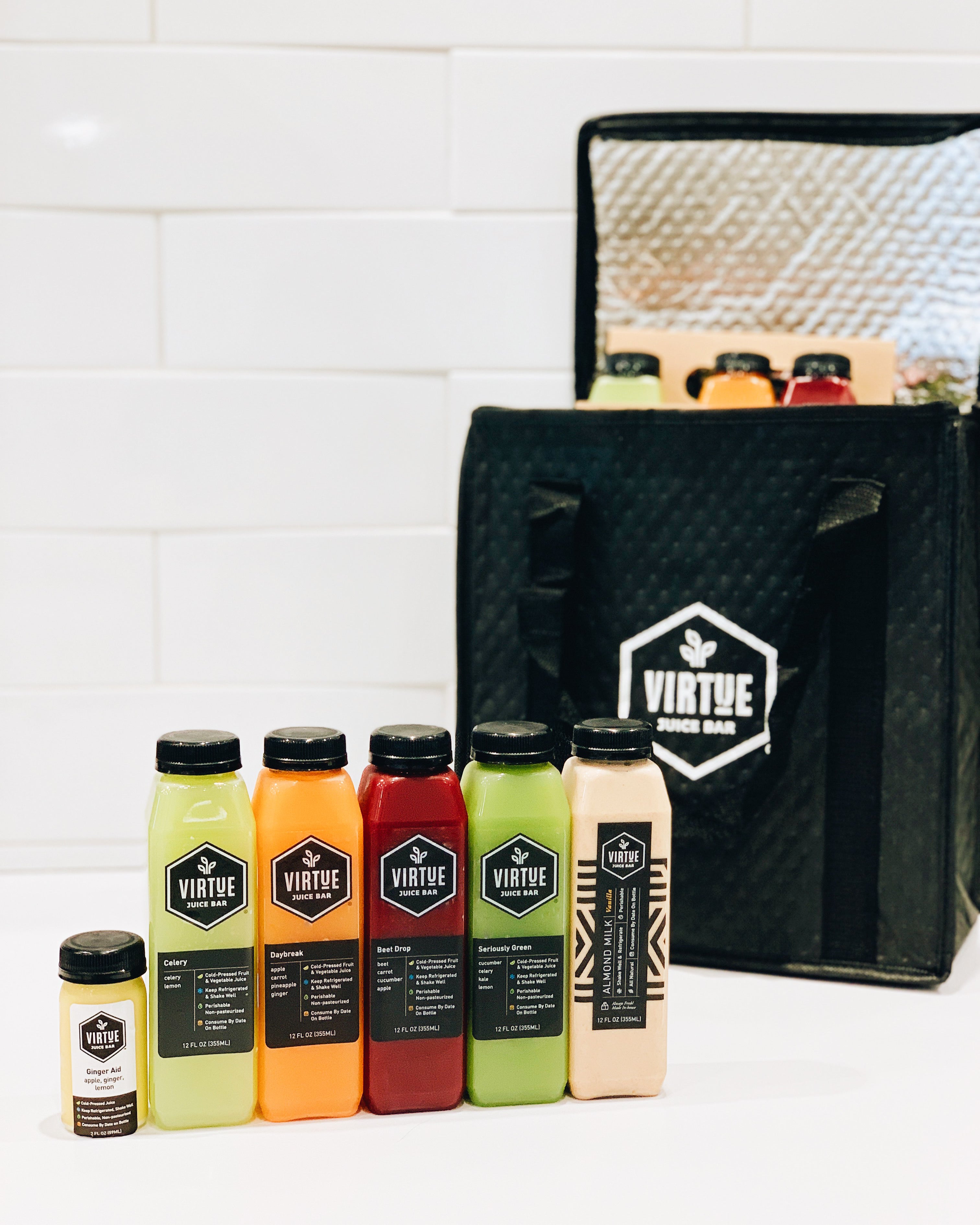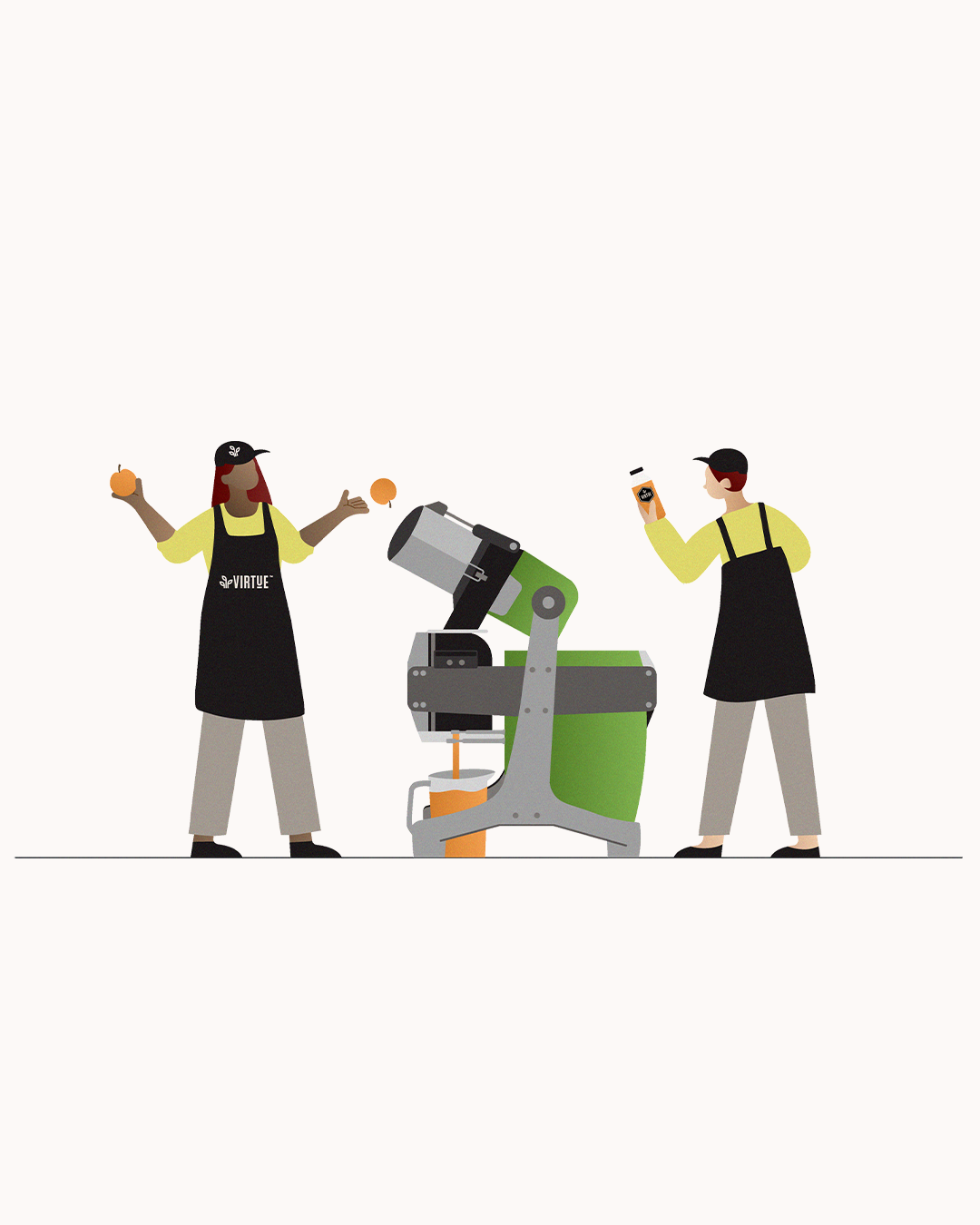 Press
Many other juice brands heat juice through a high-speed, centrifugal machine and flash pasteurize, which means you're missing out on valuable nutrients. Thanks to combining cold press technology with a made-to-order model, we achieve silky-smooth, delicious juice that practically couldn't be better for you.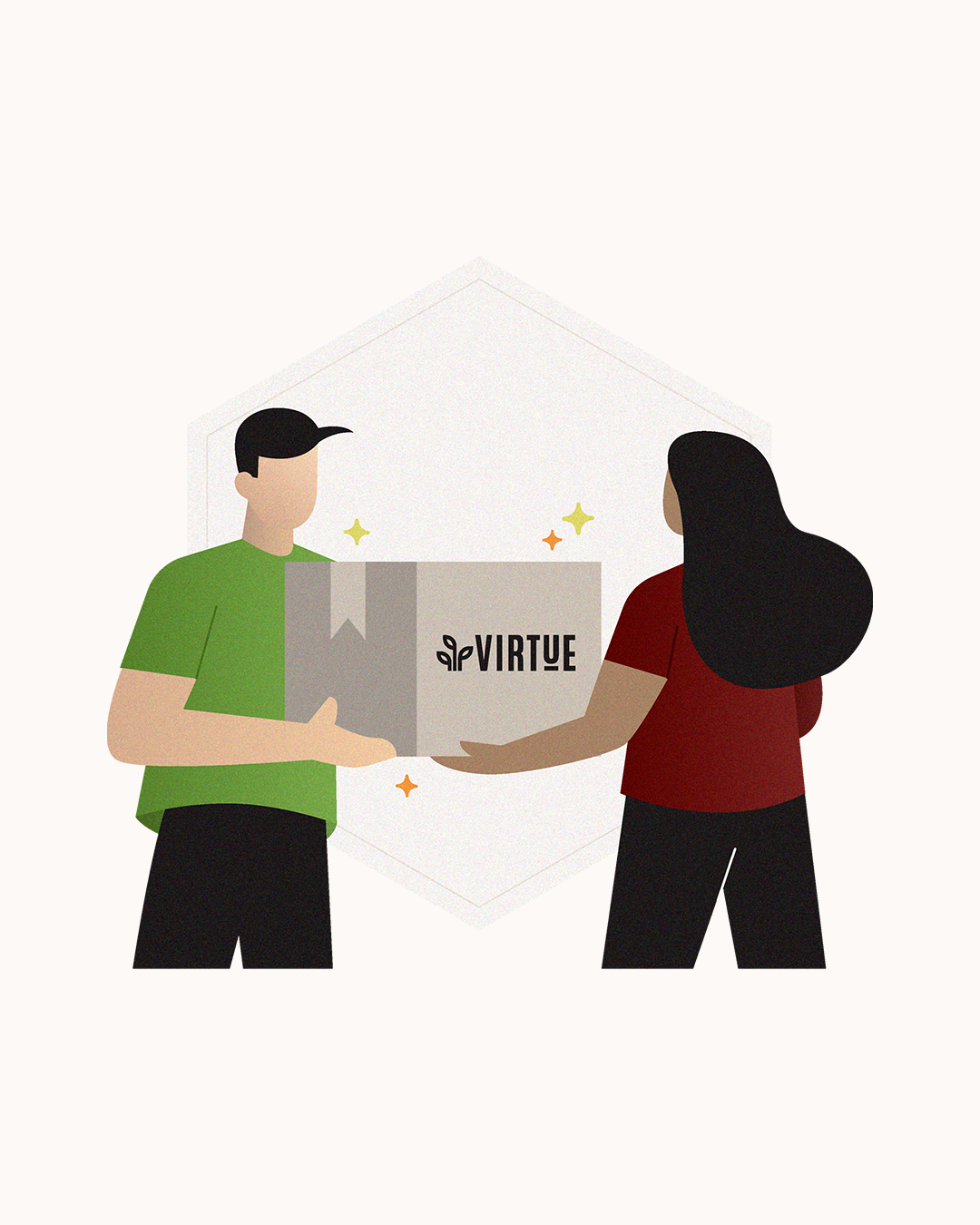 Pack
In order to protect your delicious juice, your bottles are frozen and insulated to keep their target temperature through the duration of transit. Don't worry, taste or quality is not affected; we've done plenty of tests!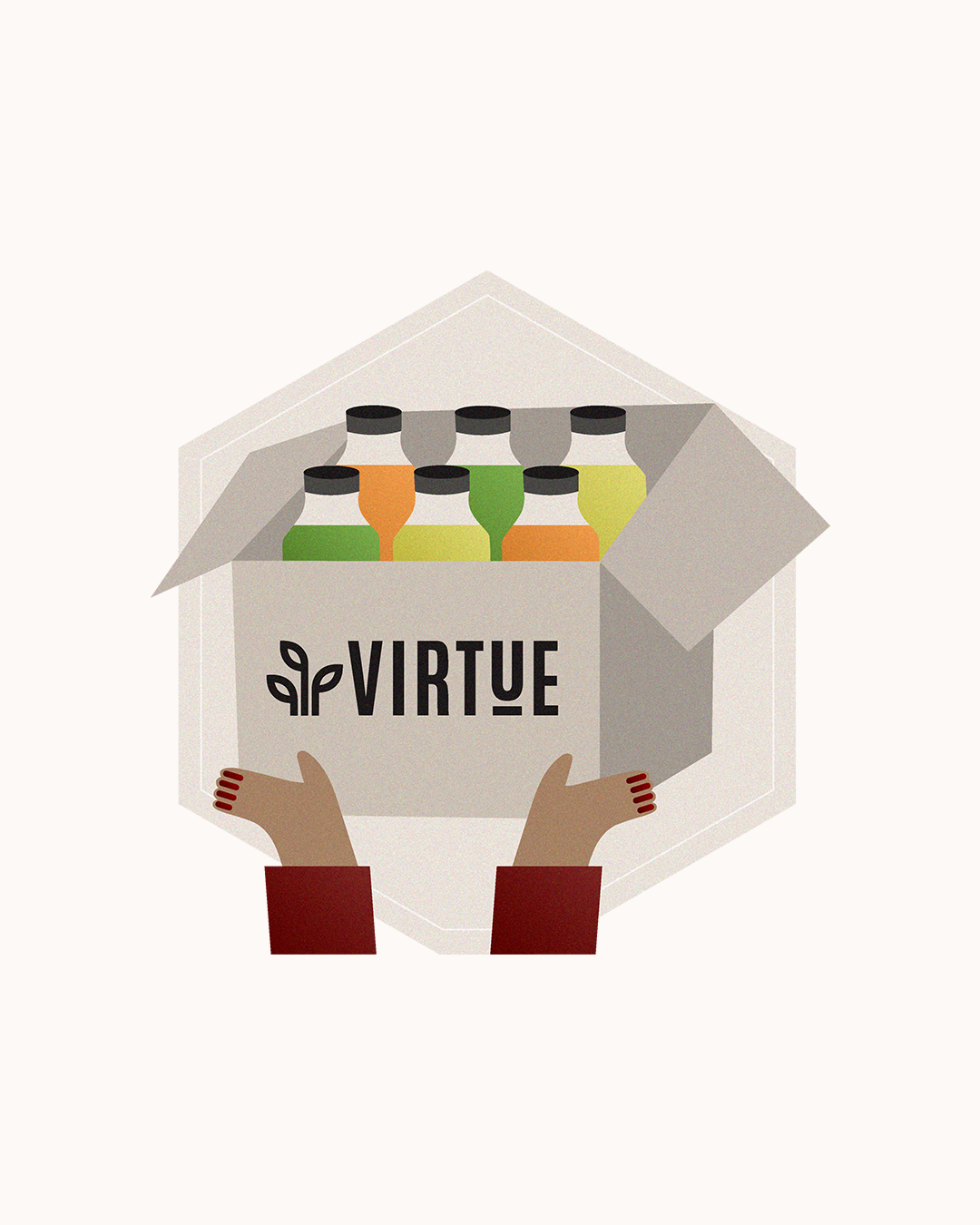 Party
You got your box! Time to enjoy the benefits of drinking Virtue juice, within 5 days of receiving your bundle. Consider a juice subscription to keep the boxes coming.